Discussion Starter
·
#1
·
Ive got an older 2013 model 208 which has no navigation. Its a pain, when I bought the vehicle I assumed there was sat nav, my own fault. But its no big problem as I love messing about with my cars and they never stay stock for long.
Usually id just go the aftermarket headunit route and put an android unit in there but I dont really want to lose features like configuring my cruise control/limiter so I figured i'd look if there was a way to just use the screen and install an android device somewhere else in the car I can output video directly to the screen. Ive done it before on a few vehicles, added a hidden switch that will switch back to the OEM headunit when needed or straight back to a rasberry pi running various bits of software ive written to access info via the obd2 interface.
Has anyone tried this on here? Any pitfalls I should keep an eye out for?
Ive used these guys before, I think this is what I'm gonna go with.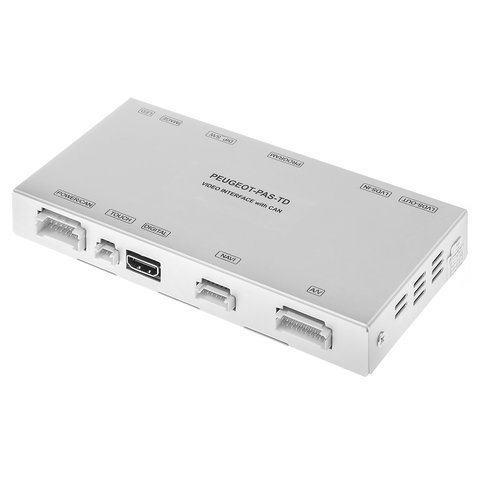 This device allows to connect additional video sources, such as a rear view camera, to the OEM car monitor. Equipped with parking guidelines function (PAS)

car-solutions.com
Unless there is some aftermarket units that will let me still access the vehicles features ? Ive googled but not really found much.
Im new to pugs, I've bought the vehicle as I had to downgrade due to losing my job over the pandemic and also due to health reasons.
Its been a shitty year so far, but time to have some fun modding the 208.
I will be posting pics and video if anyone is interested. Glad ive found the forum